Add Hyperglance's powerful toolset to your AWS GovCloud account
AWS GovCloud support was added in Hyperglance version 6.3.5
You can launch Hyperglance directly into GovCloud from the AWS Marketplace.
To deploy Hyperglance into a GovCloud region you need to subscribe to Hyperglance from the commercial account that owns the GovCloud account.
Once you have subscribed, you can deploy the Hyperglance instance into one of the GovCloud regions using the supplied Cloud Formation Template.
When you're adding your AWS GovCloud account to Hyperglance, you have the option to select which (one/both) GovCloud regions for Hyperglance should collect data from: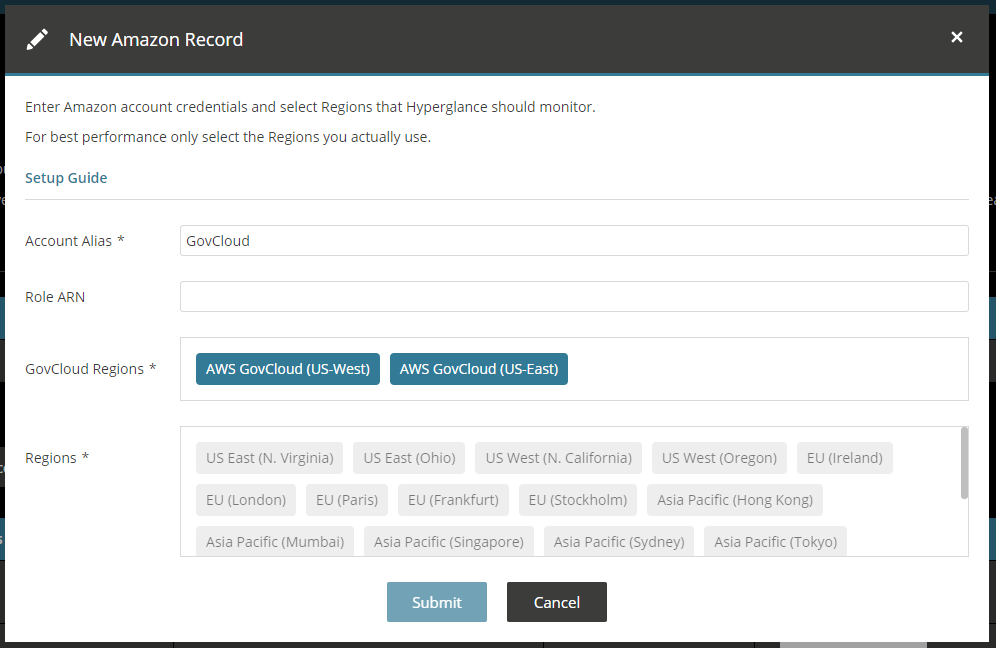 ---