Get an overview of your current cloud spend and find out ways to optimize your expenditure.
Cost Overview
The cost overview page shows you unused and under-utilized resources that are costing you money and how much you have already cost you in the past 30 days: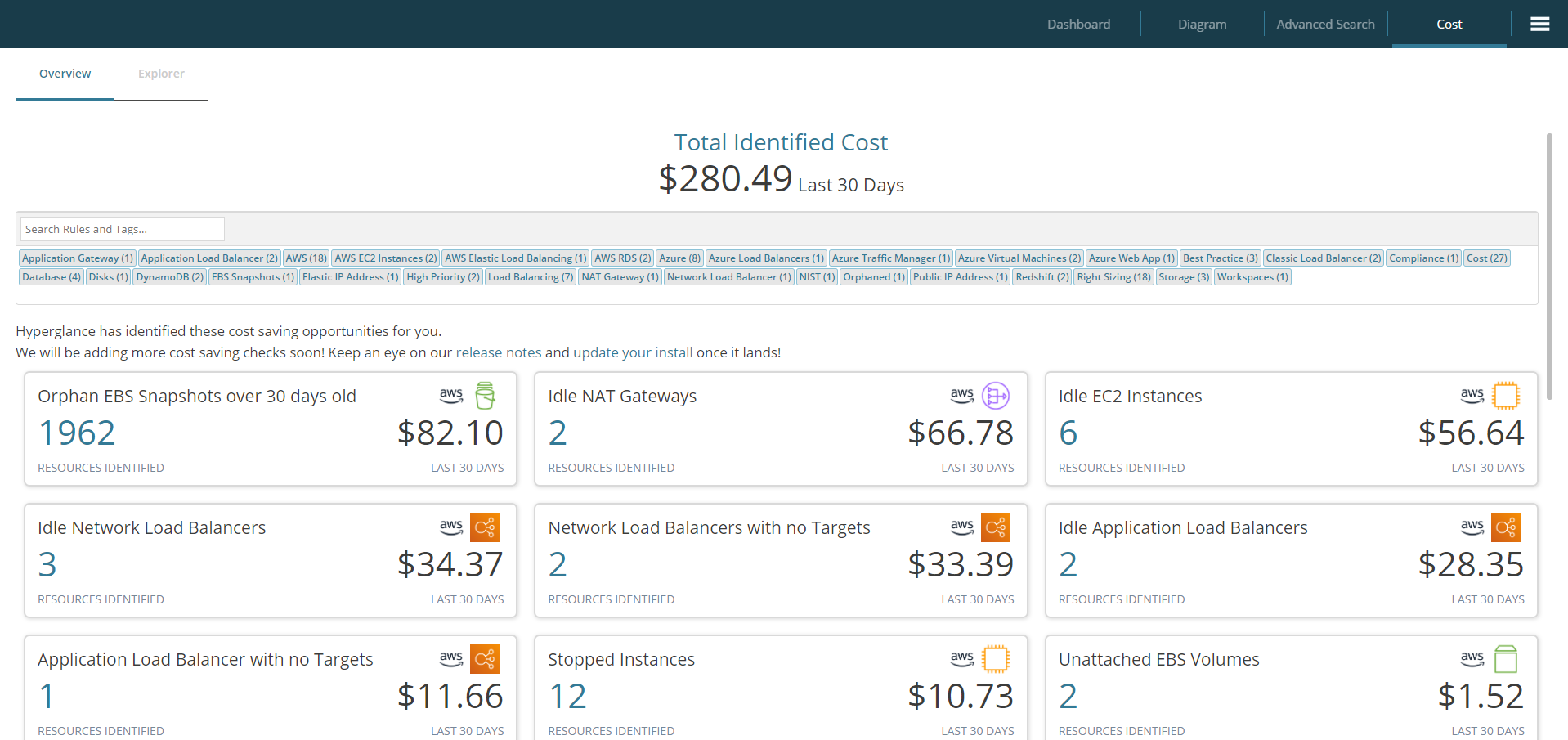 Removing unused resources is a great way to optimise your cloud expense. Click on any of these to see a breakdown of exactly which resources are found and how much they are costing you: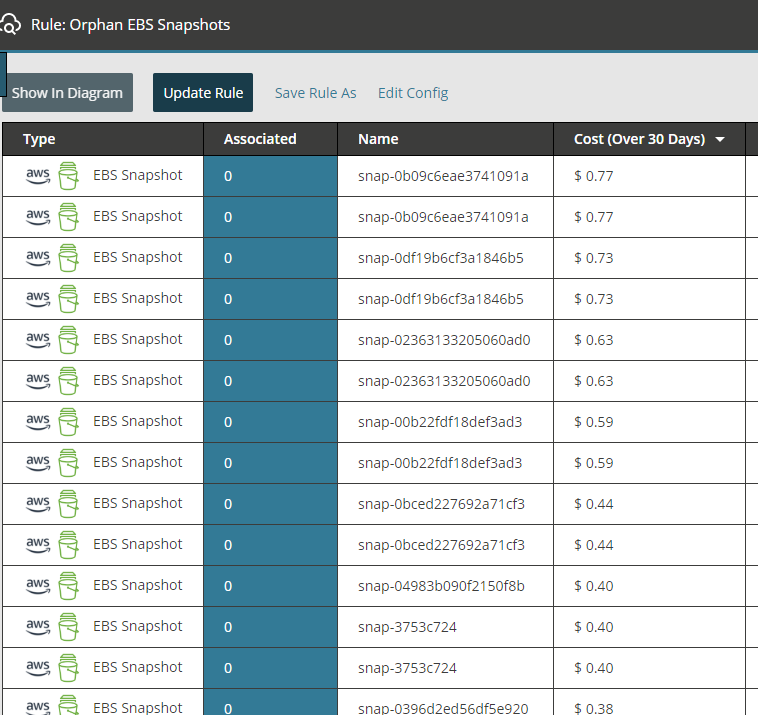 Cost Explorer
This feature is coming soon: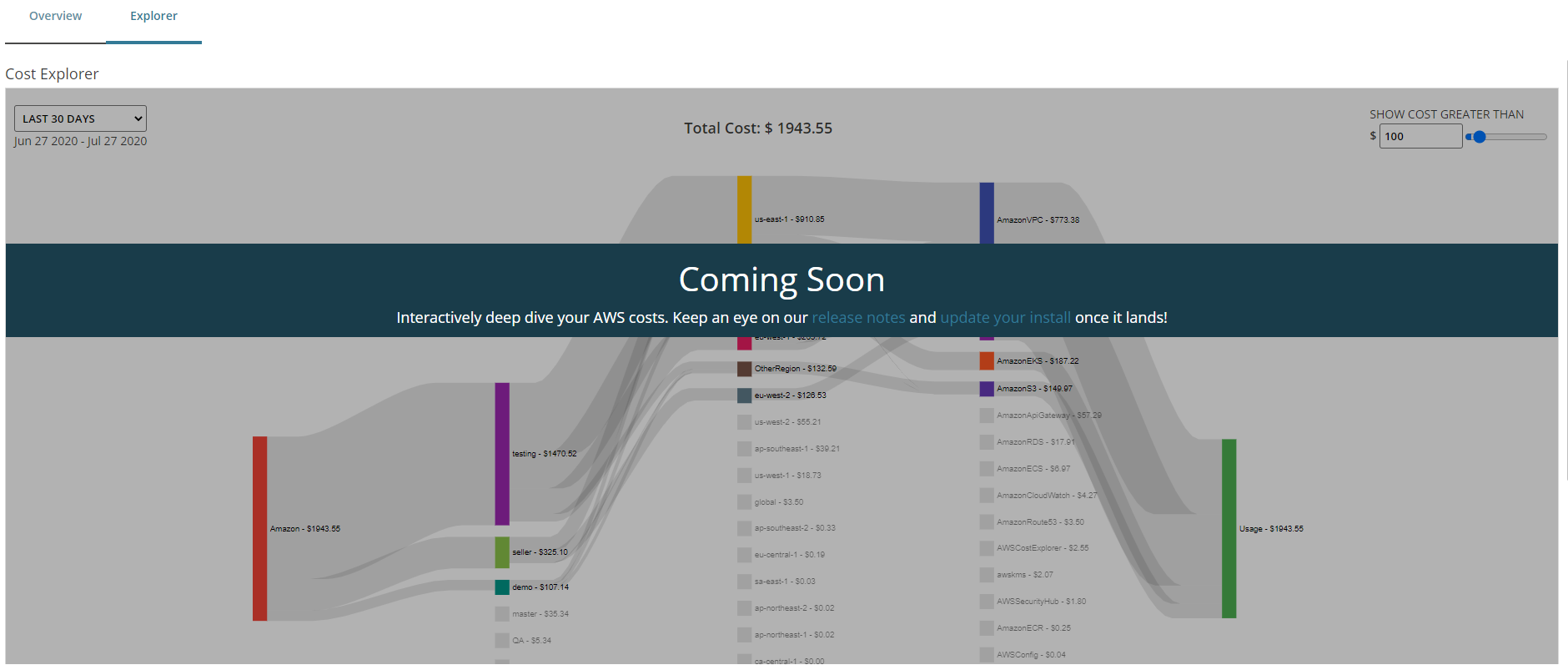 Cost Explorer will let you deep dive your cost data and hone in on areas where you are spending too much.