In order for Email notifications to work, a Hyperglance admin user must setup SMTP.
Click the Navigation Bar Menu, then open the SMTP settings under the Tools section.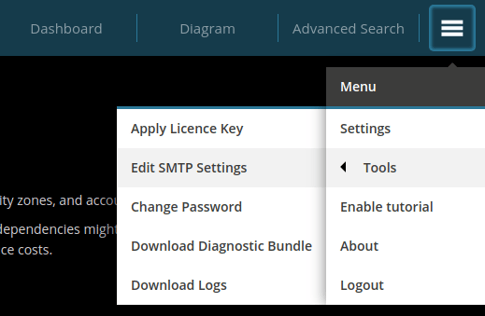 Details to be provided include host, port number, user and password details. You can find these details from your mailserver or email service provider.