Have Hyperglance send rule alerts to Azure EventGrid
Click the Navigation Bar Menu, then click on 'Settings'.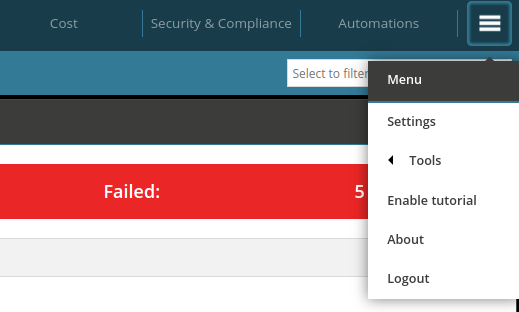 Under the Alert Notifications tab, click on 'Azure EventGrid'.
Provide the EventGrid Topic Endpoint where you wish to send the notifications to, and an Access Key from the topic to allow Hyperglance to publish events to it.