Hyperglance can export the diagram to Visio (.vsdx format).
From the top-right corner of the screen select 'Export' and choose 'Visio':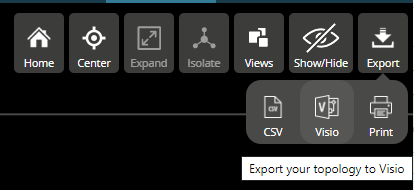 Your generated .vsdx file should appear as a download momentarily.
Tip: The export mirrors whatever is shown in the browser, so feel free to apply any filters or tag views that you need before exporting.