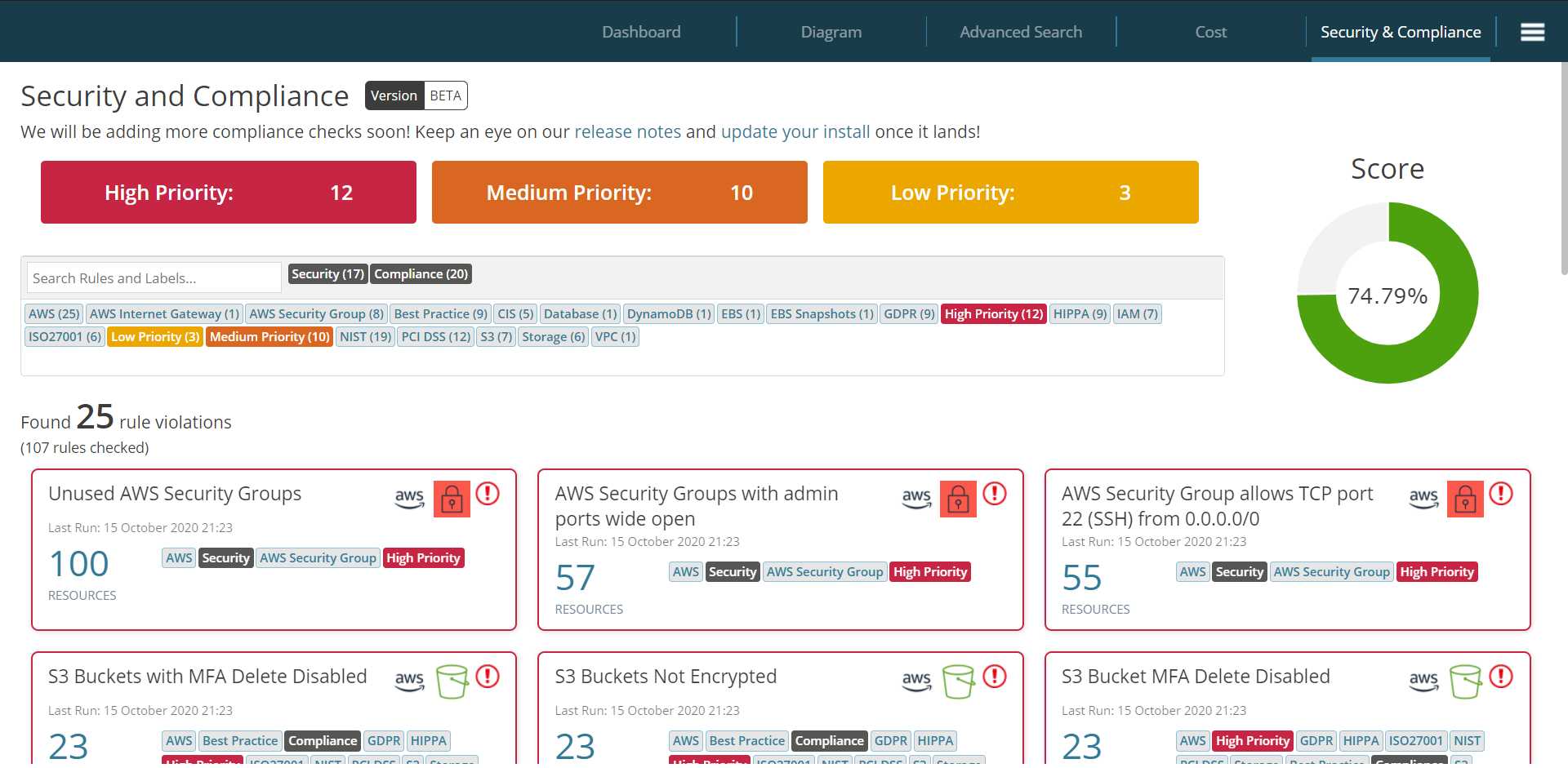 Easily identify non-compliant rules that need to be addressed in Security & Compliance Dashboard. This page contains rules that focus on security concerns of your network and resources. (You can easily create your custom security rules by tagging them under 'Security' or 'Compliance' label.)
Clicking the rule will let you see the details of resources included, as well as the search criteria used for that rule in the Advanced Search page:


Priority
These rules are categorized under three (3) priorities:
High Priority - high-risk security issues that need immediate resolution
Medium Priority
Low Priority
(When creating custom Security & Compliance Rules, add 'High Priority', 'Medium Priority', or 'Low Priority' label to properly classify them.)
You can filter the rules according to the priority by clicking the Priority tabs or labels:

Score Graph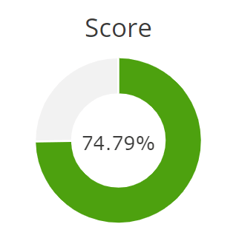 This displays the rate between the passing rules and the total of Security & Compliance Rules.
---
Hyperglance will be adding more compliance checks soon! Keep an eye on our release notes and update your install once it lands!